Have you caught…
The Driving Bug
Welcome to The Driving Bug where we believe in making the process of learning
to drive fun and enjoyable - it shouldn't be a chore.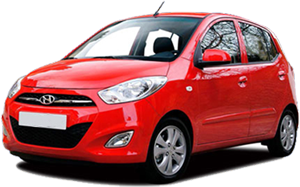 We Offer
Very competitive prices
Student and block-booking discounts
Refresher courses
Flexible lesson times to suit you
Intensive tuition
Motorway lessons
So whether you want to learn to drive from scratch or already have a license but
need to build your confidence then get in touch and we can tailor our lesson plans
to you. We teach at a pace that suits you and in a relaxed, friendly environment.
So get in touch and catch the Driving Bug!
About
I am a reliable female instructor and I am fully-qualified by the Driving Standards Agency. I love driving and want to instil the same enjoyment in my students whilst also underlining the need for safety at all times.
I will be honest about your progress and will recommend that you apply for your test when you are ready. I don't want students to pay for a test if I'm not confident they will pass and, similarly, I understand that learning to drive can be a costly experience so hope to teach you all you need to know in as few lessons as possible.
I conduct lessons in a Hyundai i10 with dual controls.

Lessons
I offer lessons at very competitive prices and offer discounts for students, referrals and block bookings of 10 lessons.
I will pick you up and drop you off at destinations of your choice.
I offer intensive courses for those who have a test already booked or who just want to learn in a hurry.
I am a patient teacher and understand that some learners may be nervous, I take things at the student's pace and conduct lessons in a calm and relaxed atmosphere.
It is recommended that lessons last two hours as this is the optimum time for the most learning to take place but, if you prefer, I am happy to give lessons for an hour or 90 minutes – the longer the lesson though the less you pay and the more cost effective.
Please get in touch to learn more...

Testimonials
"If you are searching for a competent and patient driving instructor look no further. Julia not only got me back safely into the driving seat but also made me a much better and more confident driver. Thanks so much Julia, I had a great time." Maria Jaecke, 29, Refresher Course, Reading.
"Passed in less than 3 months, first time with 4 minors!! Thank you so much Julia, you were such a good teacher - couldn't have done it without you. I really recommend!" Holly Briggs, 17, Hurst.
"I am so happy to have passed on my one and only test with 6 minors only that I am totally lost for words, but I feel sad as well because Julia, your company, professional approach but also sense of humour and personality... all of it will be well missed." Agata Magdalena Bednarek, Reading.
"Julia is really fab, very patient and will give clear instructions as well as praise you when you do things right." Trupti Nanajkar, Driving License Holder in India taking UK test, Winnersh.